Li River Cruise by Bamboo Raft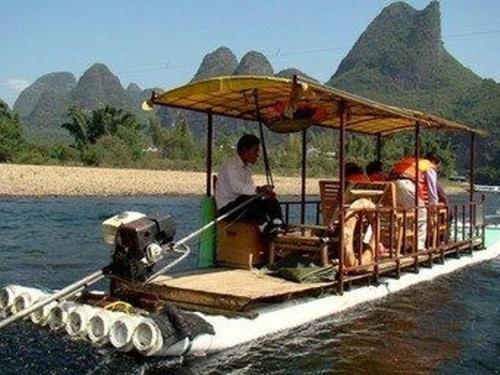 Downstream from Yangdi to Xingping, the Li River passes an endless procession of distinct peaks and bamboo groves and the stunning landscape. This part is the highlight of the cruise. Pinnacled peaks pop up and surprise visitors at each bend of the river. Water buffaloes patrol on the fields; ducks paddle in the waters; peasants reap paddies in front of village houses; fishermen use the cormorants to catch the fish and return them to the boat and kids go home singing songs. All these create an idyllic and beautiful scene of the life removed from concrete cities.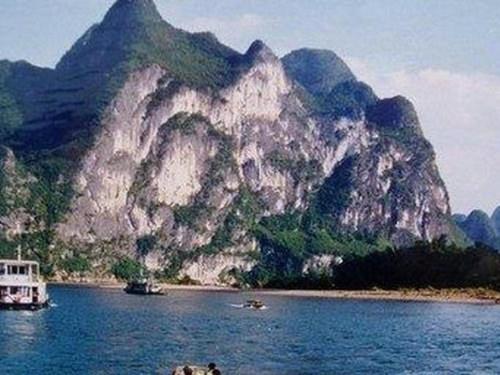 A reputed attraction is Nine Horses Hill, a 100-meter-high cliff face, which has been weathered and has stratified rock surface in various shades of colors. It is rumored that the colors present nine horses and a person who can identify them out is considered smart. Legendary stories are given to hill rocks and peaks and it is a delightful experience to appreciate the stunning landscape while listening to tour guide's interpretation of the stories behind it.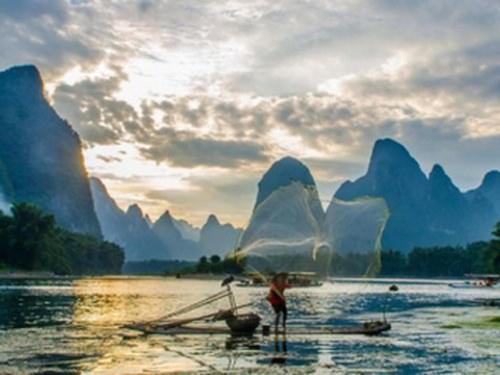 Li River takes a big turn at Xingping and endowed with beautiful and poetic scenery. It has been reproduced in many Chinese landscape paintings. Even the newly-issued 20 RMB note has the scenery on its back. A photographer once said: 'Shots from any perspective for this place turn to be impressive and stunning'.
A 'village' on the river bank is worth a visit. Chinese call it a 'village' because of the fact that nowadays it is inhabited by villagers. Actually, it is an age-old castle complex survived from over 500 years ago. Although some courtyard buildings have weathered through ages, the simple but elegant flying-eaves, roofs with colorful paintings, lattice windows and unique timber structures present the folk residence from the Ming and Qing Dynasties. The villagers have the same surname of Zhao, so it is rumored that they are descendants of the imperial family in the Song Dynasty. Both Dr. Sun Yet-sun, the pioneer of China's democratic revolution and US president Clinton paid a visit to the village on their visits to the river.