Yulong River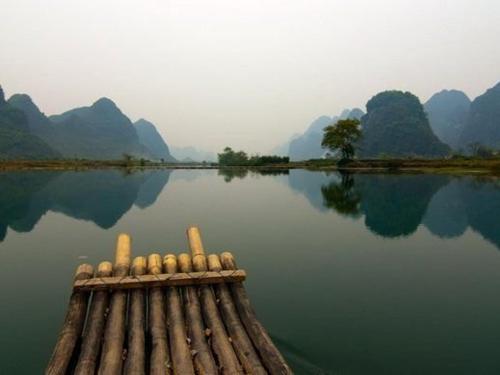 The Yulong River Scenic Area has many tourist attractions interspersed with cultural and historical ones. The languid river is surrounded by a primitive, but pure, natural landscape, combined with green bamboo forests and rolling hills. Visitors to the area will delight in the picturesque scenes of simple rural life: bamboo waterwheels irrigating the paddy fields; village girls hand washing clothes outside of their cottages with smoke curling upward from the chimneys; old men fishing in the river; flocks of ducks swimming in the pond. Idyllic scenes such as these will allow tourists to forget their problems and experience a sense of calm relaxation.
Xingping Ancient Town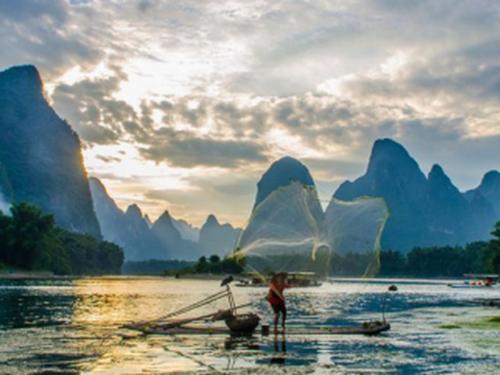 A 'village' on the river bank is worth a visit. Chinese call it a 'village' because of the fact that nowadays it is inhabited by villagers. Actually, it is an age-old castle complex survived from over 500 years ago. Although some courtyard buildings have weathered through ages, the simple but elegant flying-eaves, roofs with colorful paintings, lattice windows and unique timber structures present the folk residence from the Ming and Qing Dynasties. The villagers have the same surname of Zhao, so it is rumored that they are descendants of the imperial family in the Song Dynasty. Both Dr. Sun Yet-sun, the pioneer of China's democratic revolution and US president Clinton paid a visit to the village on their visits to the river.