Light Show in Yangshuo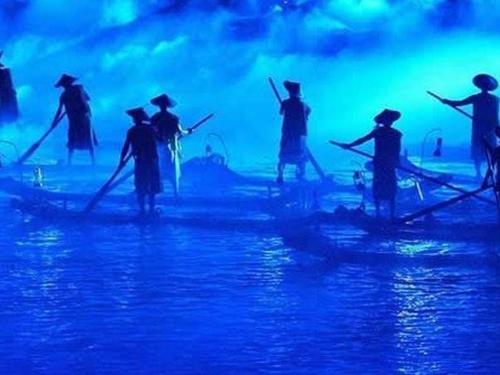 You may have watched plays in the theater and have been used to the stage, lights, and sound equipment in an enclosed space. Would you like to try an alternative way of enjoying a performance, in a natural environment? If so, please come to Yangshuo to witness a performance of 'Impression Sanjie Liu'. We are sure that it will satisfy you greatly.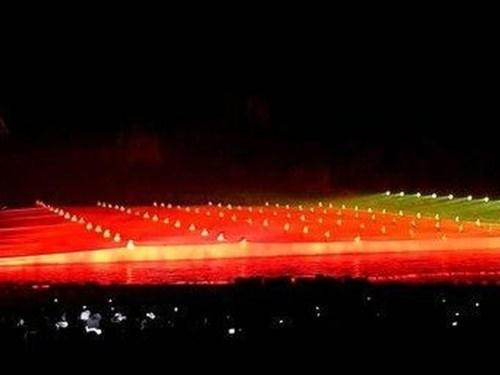 The performance was premiered on March 20th, 2004 at the Sanjie Liu Sing Fair, one mile from West Street (Xi Jie西街). This is the world largest natural theater which utilizes the waters of the Li River as its stage, with twelve mist shrouded hills and the heavens as its backdrop. Mist, rain, moonlight, the hills and their inverted reflections in the river all become the ever-changing natural background. Its auditorium is housed on the natural islands of the river with the audience standing on the designed terraces, surrounded by green plants. The sound equipment here cannot be seen because it is in harmony with the natural environment.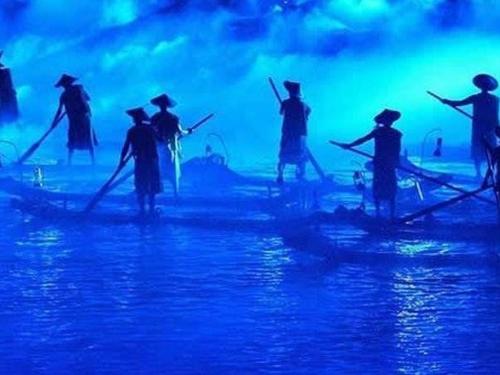 Admission Fee: VIP seat CNY198
Show time: 19:00, 20:00
Bus route: The entrance of the theater is on the East Street (Dong Jie 东街) of Yangshuo. From the West Street (Xi Jie 西街), you can take a battery car for 5-10 minutes to the theater. It takes half an hour by walking.