Must-do things in Guilin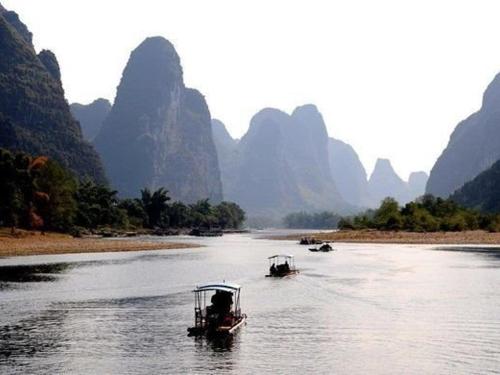 The cream of the Li River is the section from Guilin to Yangshuo/Xingping, known as a hundred-mile picturesque gallery of Chinese landscape painting. As you may found in the background of 20 yuan, it comprises fabulous limestone hills and cliffs that rise sharply from nowhere. The beauty of the Li River varies with the seasons. The mystic clouds drift in and out, changing the scenery from minute to minute as the mist rises and ebbs in the rainy season.
Every turn of the river presents you with a fancy view of the Karst mountains. Touring along the river, you will also see traditional farmland and villages, scattered with local crops as well as buffalos roaming and grazing on the land.
The scenery along the Li River has become one of China's top touring sites and has attracted thousands of tourists from home and abroad.