Trekking Up toLaozhai Hill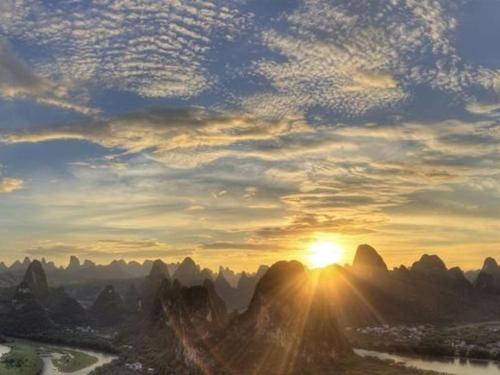 Laozhai Hill, on the left of Xingping Dock, is the best place to take photos of the sunset and sunrise over the Li River, as well as the karst landscape of the region. The hill is around 228 meters high. The way to the hilltop is made up of steep stone steps which are quite slippery when it has rained. It takes an hour or so to climb to the hilltop.

Additionally, Laozhai Mountain is also an ideal place to take photos of the undulating peaks and watch the sunrise over the town; standing on the top of it you can overlook the whole of Guilin's landscape.